Highlights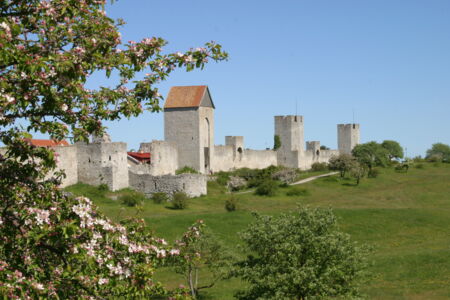 Town wall
The 3,5 Km long town wall in Visby is the best-preserved town wall in northern Europe. The wall is 11-12 metres high and was built in the 13th century, the wall has 30 towers and saddle towers together with three impressive city gates. A walk along the town wall takes you about 45 minutes and is a lovely experience and also an interesting visit to our history.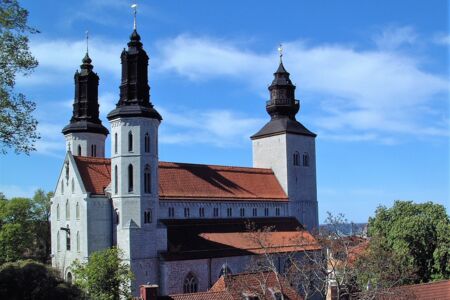 St Mary's Cathedral
St Marys church, today was inaugurated in 1225 and was then the church of the German merchants. In St Mary's church a chest was kept containing important trade documents. The chest had four locks and the keys were in the possession of the mayors of Lübeck, Soest, Dortmund und Visby. Today the cathedral is a wonderful place for church services and music experiences.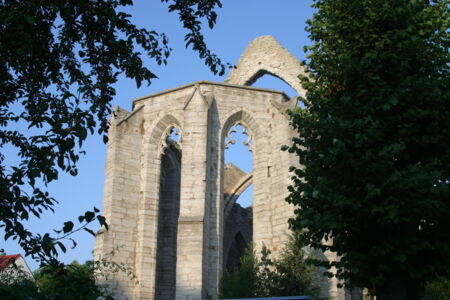 Church ruins
Inside the town wall there are several church ruins, most of them built during the 12th and 13th century. They were destroyed through plunder and fires in the late medieval times. Today the ruins are popular places to visit and venues for concerts, theatres, and weddings.
Contact
Donnerska huset
Donners plats 1
SE 621 57 VISBY
+46 498 20 17 00.
info@gotland.com
Travel options
Die Reederei Destination Gotland hat tägliche Verbindungen mit Oskarshamn und Nynäshamn.
Die Fähre von Hansa Destinations geht ein Mal pro Woche zwischen Rostock und Visby.
Der Flughafen Visby hat mehrere tägliche Abfahrten von Stockholm und auch mehrere nationale und internationale Routen im Sommer.