Highlights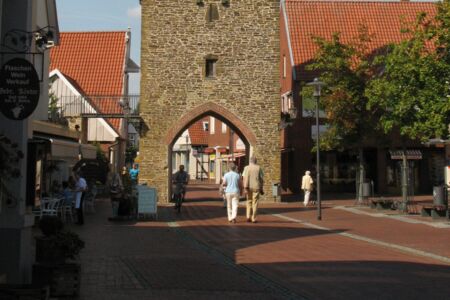 City gate "Hohe Pforte"
The city gate "Hohe Pforte" served not only to protect the city but also as a prison for "quarrelsome women". It can still be visited and is also available as a wedding location. The guests can have a "Poggenschluck", a drink made on the basis of bitter oranges, which is greenish and reminds of "Poggen", Low German for frog.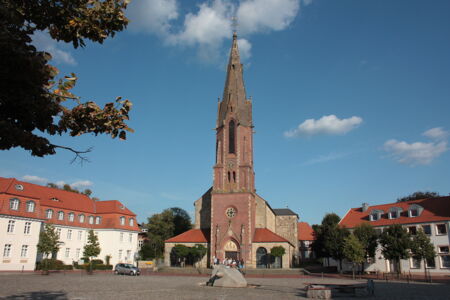 Market Square and Europe Fountain
The market square with the Europe Fountain as its focus. The three founding cells of the city can be seen from here: On the left side of the St. Mary's Church rises the castle hill. On the other side rises the baroque tower of St. Sylvester Church. In front of the town hall is a monument which commemorates the founding of the empire in 1871.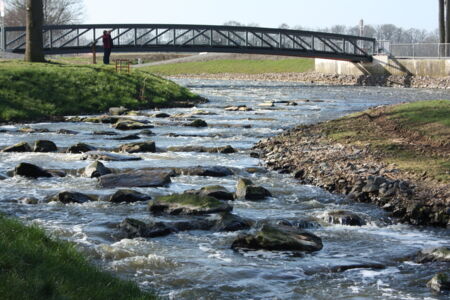 Sohlengleite
At "Schützenhof" is a popular place for excursions wich is called the sole slide. The water drains over a length of 222 meters. The River "Hase" has a four meter difference in height. A fish ladder was created with stones where fishes are able to climb up these four meters.
Contact
Tourist-Information Artland
Markt 4, 49610 Quakenbrück / Germany
Phone: +49 (0)5431-907590
Email: tourismus.information@artland.de
Travel options
NordWestBahn trains on the route between Osnabrück and Oldenburg stop at Quakenbrück trainstation. There are various bus connections with the destination Quakenbrück. The federal road B68 runs through Quakenbrück. The closest connection to the Highway A1 is the Lohne/Dinklage exit approximately 15 km away.