Highlights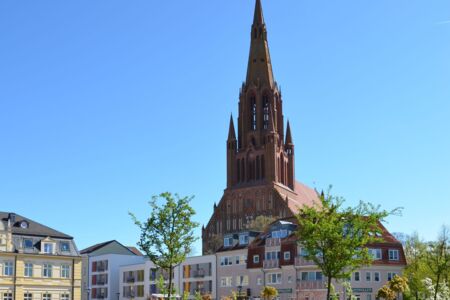 St. Bartholomaei Church
An important landmark in Demmin. The church was mentioned for the first time in 1260, the current construction took place in the 13th or in the beginning of the 14th century. The church including its cross, is 95.8 m high, making it the second-highest church tower in Western Pomerania.
Read more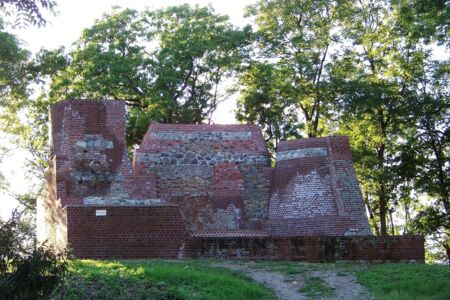 House Demmin
The Pomeranian Castle was first mentioned in 1140 in a confirmation letter from Pope Innocent II for the Pomeranian diocese. It is the oldest secular building in Pomerania. The castle was the residence of the Dukes of Pomerania and Demmin until the death of Wartislaw III in 1264. The existing castle ruins were secured several times.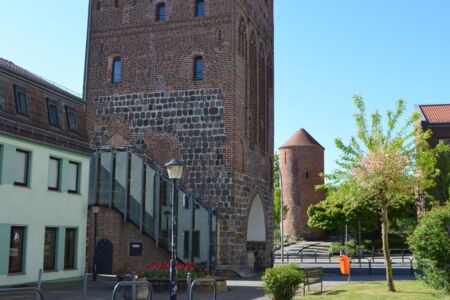 Luises Gate
The gate was called the Kuhtor until 1821. In the past, the farmers drove the cows through here. The substructure is made of field stones and dates back to the 13th century. The rectangular brick gate tower is from the 15th century. After a visit by the Prussian Princess Luise, the gate and the street were renamed after her in 1821. It has been a city guest house since 2006.
Contact
City information Demmin
At the Hanseufer 1
17109 Demin
Telephone: 03998 22 50 77
Travel options
crossing point of the federal highways B110, B194,
rail connection Stralsund-Berlin,
motorway connection A20 Lübeck-Stettin, connection Jarmen 22 km
A19 Berlin-Rostock, connection Waren 75 km
federal waterway Peene
Virtual offers