Highlights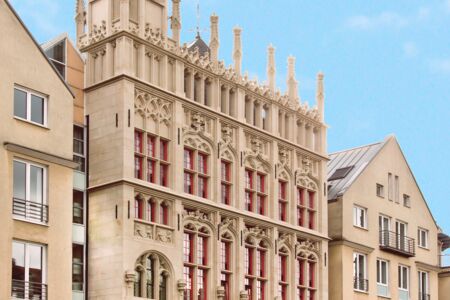 Historic town hall façade
The town hall was mainly built from 1455 to 1500. As a symbol of the rich Hanseatic town of Wesel, its ornamental front was placed in front of two town houses which were there at that time. The Gothic town hall at the Grosser Markt, built in the middle of the 15th century, was destroyed during the Second World War. In 2011, the façade was reconstructed by a community foundation.
Read more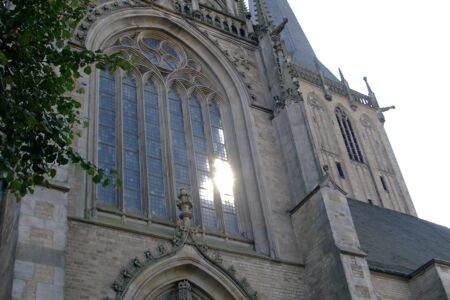 Willibrordi-Cathedral
The imposing church was built in its present-day appearance between 1501 and 1540 as a late Gothic basilica with five naves. It is considered as an outstanding example of the late Gothic period in northern Germany. The Willibrordi Cathedral is Wesel's municipal church, where the Protestant community's religious services and worship take place.
Read more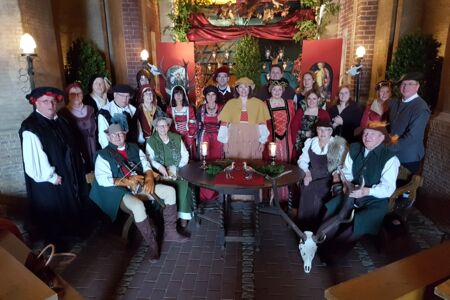 Historical Hanseatic Festival
Every year at the last weekend of October, Wesel hosts one of the largest historical festivals in Germany regarding the "Hanseatic League", with 25 to 30 Hanseatic towns participating in medieval costumes. Every year, the festival has a brand new motto. One definite highlight is the festival procession that passes through Wesel town centre.
Read more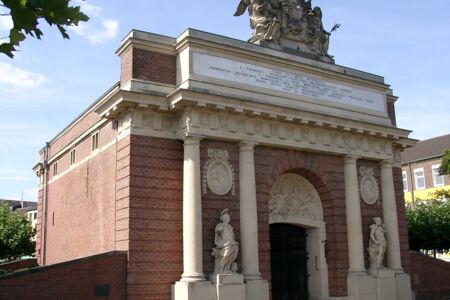 Berliner Tor - permanent exhibition
A permanent exhibition about the Hanseatic League is currently being created in the Berliner Tor. It will be open to the public from spring 2022. The exhibition will feature goods on stalls which the Hanseatic town of Wesel was once famous for and which were traded here during the Middle Ages.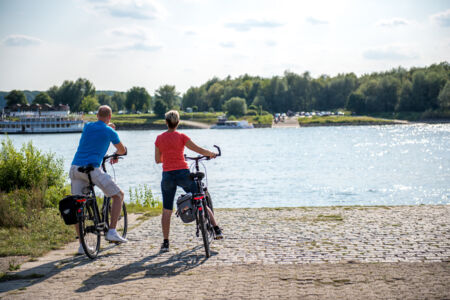 Hanse Cycle Route
Discover the German-Dutch Hanseatic cities on the cross-border Hansa Cycle Route! The 450-kilometre route is the ideal opportunity to visit Hanseatic cities and witness unforgettable landscapes.
Read more
Contact
Stadtinformation Wesel
+49 281-2032622
stadtinformation@weselmarketing.de
Travel options
By car via the A3 and the A 57. By train and bus via Wesel railway station with direct connection to the Ruhrdistrict. Airport Düsseldorf and Airport Weeze are less than an hour by car.