Highlights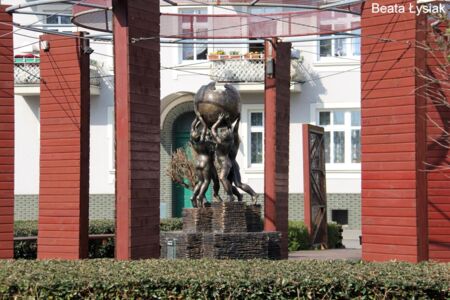 Frankfurt Square
Frankfurt Square with the world's first Wikipedia monument. It is a kind of tribute to the people who, anonymously and free of charge, create the largest online encyclopaedia known on all continents. It depicts four men carrying a ball, the symbol of Wikipedia.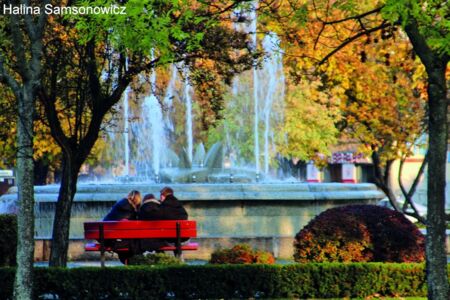 Friendship Square
The park with a fountain is a favourite place of Słubice citizens and tourists. Here you can relax under the shade of old chestnut trees, while listening to the relaxing roar of the fountain. The park got its second life in 2003, when Słubice and Frankfurt jointly organised the European Garden, a cross-border cultural festival lasting several months.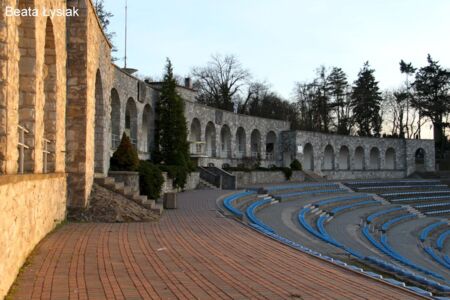 Stadium
A tourist gem of Slubice is the historic stadium, one of the oldest in Central Europe, which is listed in the register of monuments in Lubuskie. Opened in 1927 as the East Marches Stadium, it resembles an ancient amphitheatre. The stadium, with its characteristic arcades, is the most beautiful and valuable sports facility in the Lubusz Land.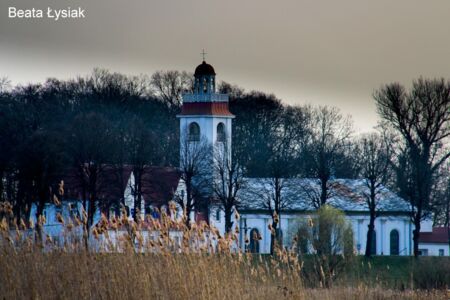 Church of Our Lady Queen of Poland
The Church of Our Lady Queen of Poland, at 1 Maja Street, also has a German-Polish history. Built in 1775 as a shooting house (Schützenhaus), it was the seat of the Frankfurt shooting fraternity. The second Catholic church, dedicated to the Holy Spirit, was built in the 1990s on Wojska Polskiego Street. It has the shape of a monumental ship's hull with windows decorated with large stained glass windows.
Contact
info@tourismus-ffo.de
Phone +49 335 6100800
Travel options
The town can be reached by roads No 29,31,137 and the A2 motorway. Cross-border traffic is serviced by three border crossings in the municipality.