Highlights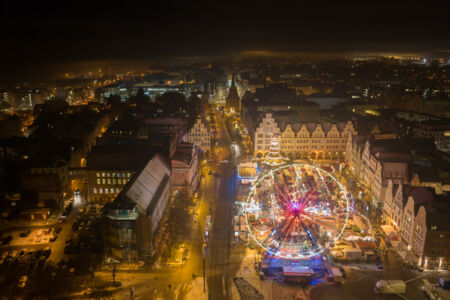 Universitätsplatz (University Square)
The square in the course of Kröpeliner Straße takes its current name from the main building of the university, which had long been established since 1419. Here you will find the five-gable builing, the fountain of joie de vivre, the baroque hall and the former Grand Ducal Palace. The fountain of joie de vivre was created in 1980 and is a popular place for young and old and consists of 20 figures and 18 large and small water fountains.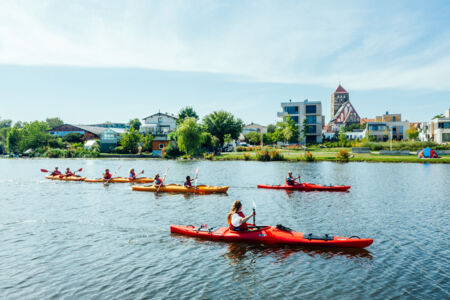 City harbour
The city harbour on the banks of the river Warnow with a museum and sailing harbour is a popular promenade with restaurants, shops and large warehouses. All goods handling was concentrated here until the seaport opened in 1960.The wooden pedal crane from the 18th century and the bridge crane from the 1950s bear witness to the handling technology of the past.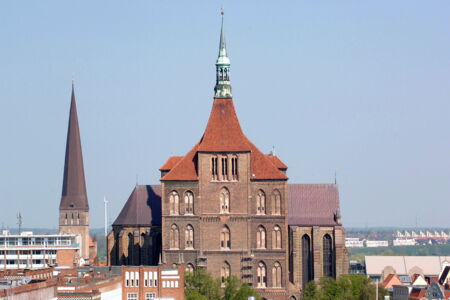 St. Mary's Church
St Mary's is Rostock's most beautiful and most important church. The transept and nave of the cross-shaped basilica are of equal length and create a compact impression of this Gothic church. It has an astronomical clock with Apostle rotation (1472) and a bronze baptismal font (1290), amongst other things.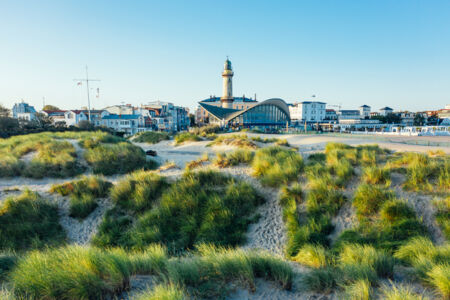 Lighthouse
The lighthouse can be seen from almost anywhere in Warnemünde - and from 30 metres up inside the lighthouse you can see almost all of Warnemünde. Built in 1897 as a navigation aid for those at sea, not only does it help ships find their way to the safe harbours, but thanks to the committed volunteer lighthouse keepers it has also become another attraction in the Baltic Sea resort.
Contact
Tourist-Information (city centre)
Universitätsplatz 6 (Barocksaal)
18055 Rostock
Tourist-Information (Warnemünde)
Am Strom 59/ Ecke Kirchenstraße
18119 Rostock-Warnemünde
+49 381 381-2222
touristinfo@rostock.de
Travel options
one the biggest ferry ports of Europe, airport Rostock-Laage, central train station Rostock, freeway A19 and A20