Highlights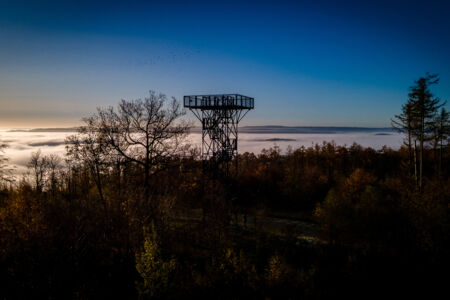 Maik Wiesegart, Rechte Hönnetal
Quitmanns Tower on the Kohlberg
After climbing the popular observation tower on the Kohlberg, the highest mountain in Neuenrade, which is 514 m above sea level, you have a wonderful view: From the Lennetal to Wildewiese and more, just take a look at the "Land of a Thousand Mountains".
Bloomary
The best-preserved metallurgical furnace in the Sauerland was discovered in Neuenrade in 1965 and dated to the 13th century. Iron ore was melted in the furnace. The center of iron production used to be not in the Ruhr region, but in the Sauerland. Protected by a hut, the bloomary can be visited anytime.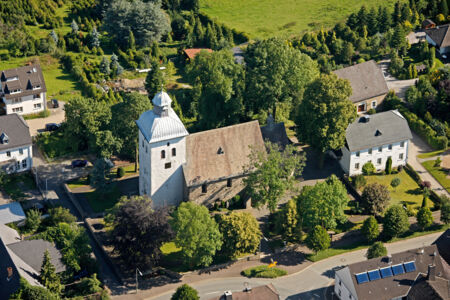 Parish church of St. Lambertus in Neuenrade-Affeln
This hall church, built in the 13th century from local quarry stones, can be seen from afar. The Welsche Haube (name for the dome of the church) catches the observer's eye. In the parish church there is a particularly remarkable folding altar to be admired. It dates from 1500 to 1530 AD and is one of the most famous flemish carved altars of the late gothic period.
Contact
Stadt Neuenrade
Alte Burg 1, 58809 Neuenrade, Germany
phone +492392/6930
post@neuenrade.de
Travel options
Leave the Autobahn 45 at junction 14 - Lüdenscheid - and turn right in the direction of Werdohl. Follow the B229 for approx. 15 km to the entrance to Neuenrade. Coming from the A46, leave the motorway at junction 46 - Arnsberg-Hüsten - and follow the B229 for approx. 30 km to Neuenrade.
Train: With the Neuenrade-Unna regional train to Neuenrader Bahnhof