Highlights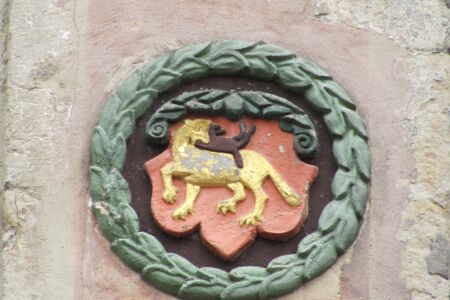 Wulferthaus
It is considered to be one of the oldest and most beautiful houses in Herford. This is the Wulferthaus located at "Neuer Markt". It was named after the councilor and merchant Jobst Wulfert, who had it built in 1560, so the year of construction can also be found above the hall gate.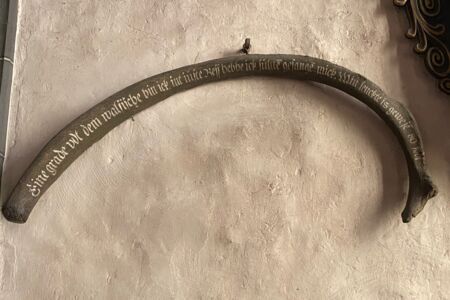 Rib of a whale
The Hanseatic traders brought back unusual souvenirs from their travels. For example, whale bones were exhibited in churches as a symbol of the miracles of creation. The Münsterkirche made its whale shoulder blade available to the Municipal Museum. There is still a whale rib exposed in the Jakobikirche today.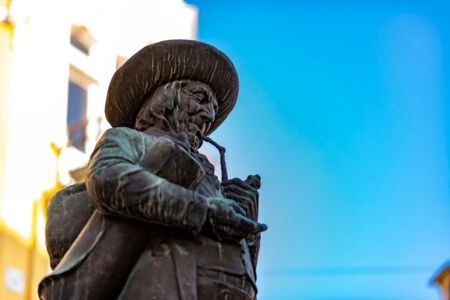 Denis Karabasch | Pro Herford
Linen weaver/ Linen weaver square
The monument on Linnenbauerplatz, inaugurated in 1909, is dedicated to the last Herford hand weaver who brought his linen to the city for sale himself. The sculptor Gregor v. Bochmann shows the linen weaver smiling mischievously. He is counting his money for the bales of canvas sold.
Contact
Tourist Information Herford
Rathausplatz 2
32052 Herford
Telefon/ Whatsapp: 05221 1891526
E-Mail: tourist-info@pro-herford.de
Travel options
Arriving by train
You can reach Herford by local and long-distance trains from Deutsche Bahn and Westfalenbahn.
Taxi ranks
Herford train station
Ironing street at the corner of the Alter Markt
Arrival by car
via the A2 motorway (coming from Dortmund): Exit No. 29 "Herford / Bad Salzuflen" then towards Herford
via the A2 motorway (coming from Hanover): Exit No. 30 "Herford Ost" then towards Herford
via the A30 motorway (coming from Osnabrück): Exit No. 28 "Hiddenhausen" then towards Herford
coming from Bielefeld: via the B61 towards Herford
Virtual offers