Highlights
Rhine promenade
From trademile to a location of leisure and culinary: the culinary mile at theRhhine promenade invites you to linger in one of the many restaurants. Have a seat in our sun chairs and watch the ships passing by. You can also find the "Krantor" and the "Poortekerl" here – relicts that still remember the Hanseatic times.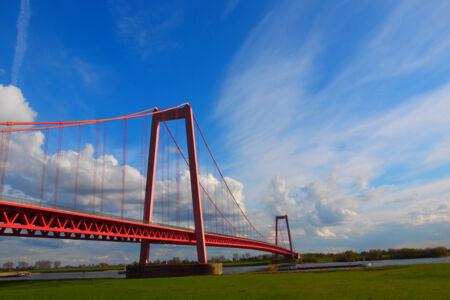 Rhine bridge
The Golden Gate of the lower Rhine area: The bridge across the Rhine is 803 meters long and therefor the longest suspension bridge in Germany. Its opening was on 3rd September 1965 after 40 months building time. All together the bridge weighs 41.400 tons, which compares to 30.000 cars.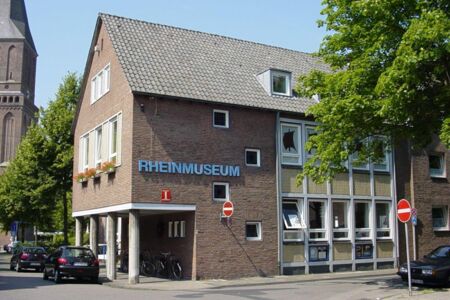 Rhinemuseum
From Rhine, City and shipping: The museum invites visitors to go on a journey through the history of the rhine, the rhine shipping and the glorious past of the hanseatic city Emmerich am Rhein. There is much to see: anchors, bells, ship equipment and an original one person submarine from the second world war.
Read more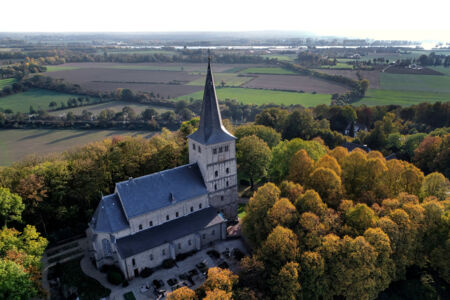 Eltenberg
Landmark of Elten: The Eltenberg is a little mountain in the district Elten, a part of Emmerich am Rhein. It's part of the land park Eltenberg-Bergherbos, connecting Germany and the Netherlands and gives you many lookout points into the whole region. On the mountain, which is 82m high, you can find the "Drususbrunnen" (an old well) and the St. Vitus Church.
Read more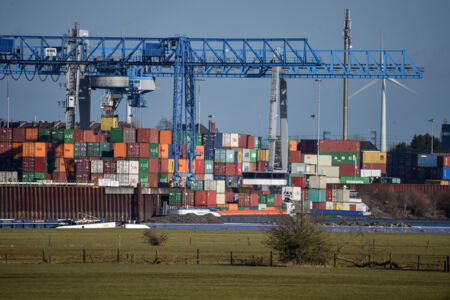 Container port
Port with tradition: The port was used for the first time in the middle of the 17th century. Today it contains more than 45.000 m². There are two moorings and two containerbridges on a length of 300 m with a weight capacity of 50 tons.
Contact
Tourist Information Emmerich am Rhein
Rheinpromenade 27
46446 Emmerich am Rhein
Tel. +492822-931040
tourismus@wfg-emmerich.de
Travel options
By Car: You can reach Emmerich am Rhein via national highway A3 connecting Arnhem (NL) and Cologne. Emmerich has 3 exits: Emmerich-East (Ost), Emmerich and Elten.
Public Transport: You can reach Emmerich by local line RE19 connecting Arnhem (NL) and Dusseldorf. There is also an express bus connection between Emmerich and Nijmegen (NL), passing by Kleve city.
Airports: The next airports are Weeze (45km), Dusseldorf (95km) and Amsterdam Shiphol (140km).