Highlights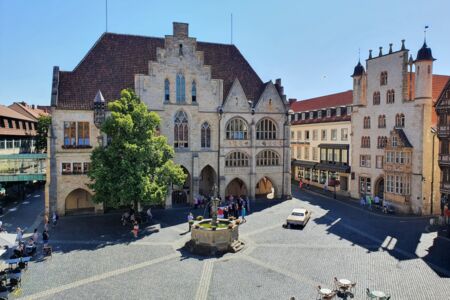 Hildesheim Marketing GmbH
Hildesheim City Hall
The city hall of Hildesheim has got to be one of the most impressive buildings on the historic market square. The construction began in 1268 – back when merchants in Hildesheim wanted to display their economic success. Achieving economic prosperity was made possible through the protecting hand of the Hanseatic League.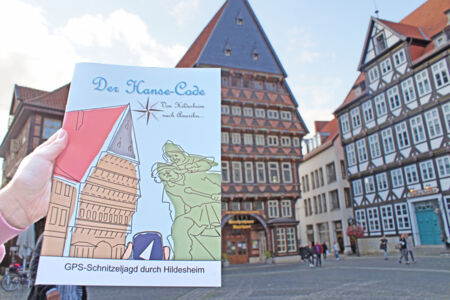 The Hansa Code
The GPS scavenger hunt "Hansa-Code" allows players to discover Hildesheim in a fun and playful manner and learn something interesting about the city and it's role in the Hanseatic League. Players follow the story of Professor London, solving small riddles at different stations in the city to receive new GPS coordinates.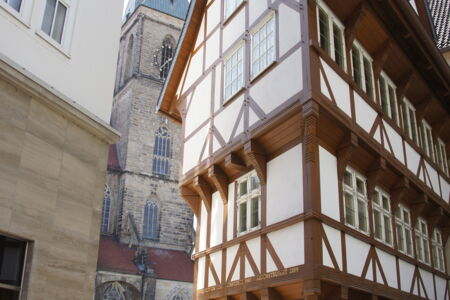 Upended Sugarloaf
This is a famously curious building near the St. Andrew's church. The building overhangs so much that the second floor is almost double the size of the ground floor, resembling the appearance of an upended sugarloaf. According to some sources, a shipbuilder was tasked with the construction of the extraordinary building in 1510.
Contact
Tourist-Information Hildesheim
Rathausstraße 20 (Tempelhaus)
31134 Hildesheim
+49 (0) 5121 / 1798-0
tourist-info@hildesheim-marketing.de
Travel options
Hildesheim is located 30 kilometers from Hanover. You can get to the city by car using the A7 and A2, by train and the ICE, by coach and even with your caravan.